Bulk SMS Lightning Tab
Mogli defines a bulk message as the same message sent to more than one recipient at one time (up to 50,000 per send).
Use the Bulk SMS Lightning tab to send SMS and MMS to:
Campaign Members
Recipients from Reports
The Report must be tabular, Report Name must begin with '[Mogli]', and the first column must be the ID of the record you're looking to send to, such as for Contact or Lead. The bulk send will be sent to the first 2,000 rows of the Report only. Mogli must be configured on the primary object of the report.
Reach out to your CSM if you would like to integrate objects beyond Contact, Lead or Opportunity.
List View or Manually-selected Mogli-Configured Objects (such as contact or lead
Send messages with or without merge fields, SMS Templates, or MMS (jpeg, png, pdf, mp4).
MMS may be sent to up to 2,000 recipients in the bulk send interface due to a limitation within Salesforce.
Sending GIFs from Bulk SMS and Bulk SMS Lightning is not currently supported.
Select a Gateway to send from.
Send your message now or schedule it for delivery at a later time.
Be sure your intended recipients have a Mogli Number populated on their records.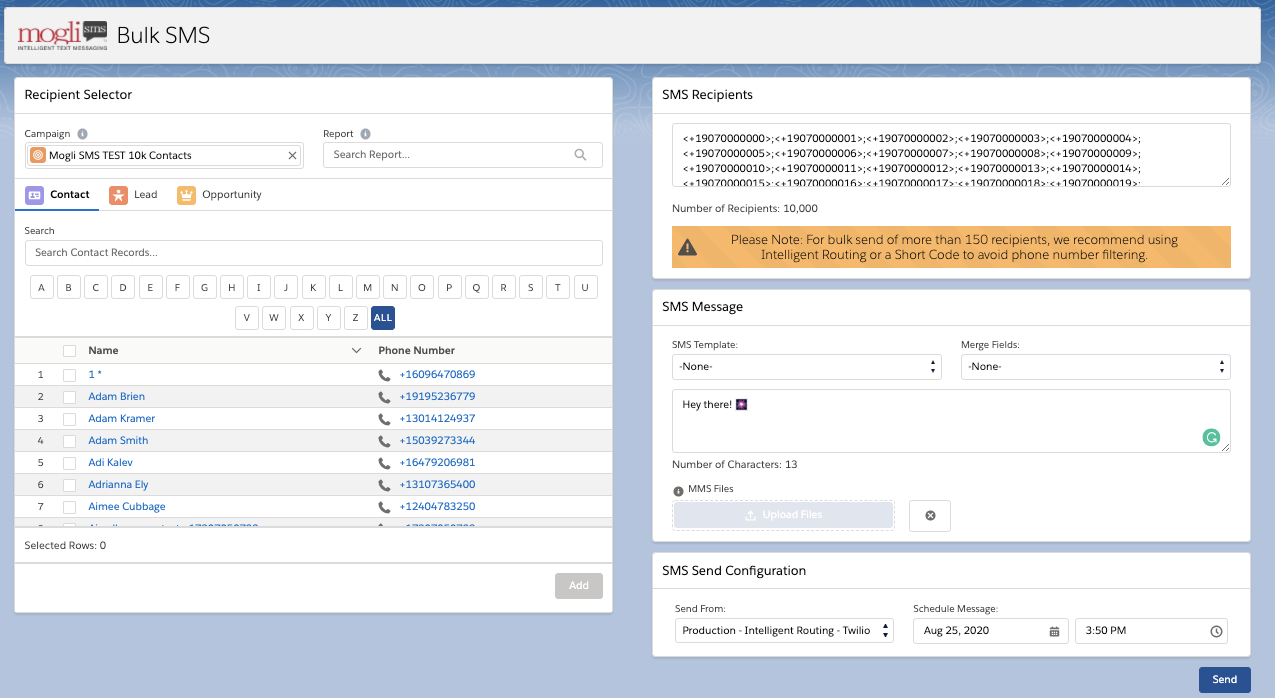 ---
Was this article helpful?
---
What's Next